Caring for your family's teeth is extremely important for younger and older patients, which is why we offer general, restorative and cosmetic dental treatments for the whole family.
Of course it's expected to have food on the table and a roof over your children's head, but it's also important to take care of their teeth and protect their overall wellbeing. While many people believe that their oral health is disconnected to their general health – it's important to know that there is a distinct link between your mouth and the rest of your body.
This is why it is so important to take care of your teeth and your children's oral health, to give them the best chance of keeping their teeth for life. Here at our dental practice in Mosman we believe that you should help your child clean their teeth until they reach the age of about 8 or 9. This ensures that they are both dexterous enough to clean their teeth themselves and they are also old enough to understand the health implications of not cleaning their teeth. This is an important stage of their life, and so is the time leading up to this where they will learn the principles of dental health.
There are three main ways you can help your child learn the basics of dental health, these include:
Education with an iPad or Tablet
iPad and Tablets are great modern inventions that are great for entertainment and education. There are many dental apps that work as dental education tools such as "Kids' Dental Health" which is an interactive book style app with four fun mini games. It's great if you're looking for a fun way to teach your kids about brushing their teeth and flossing.
Use reminders in your bathroom
Millennium Dental Mosman has made this little reminder so you can stick it up in your bathroom! This will help remind your kids (and you) to brush your teeth before bed and in the morning. There's two great designs that you can download, print and even laminate so that it's waterproof!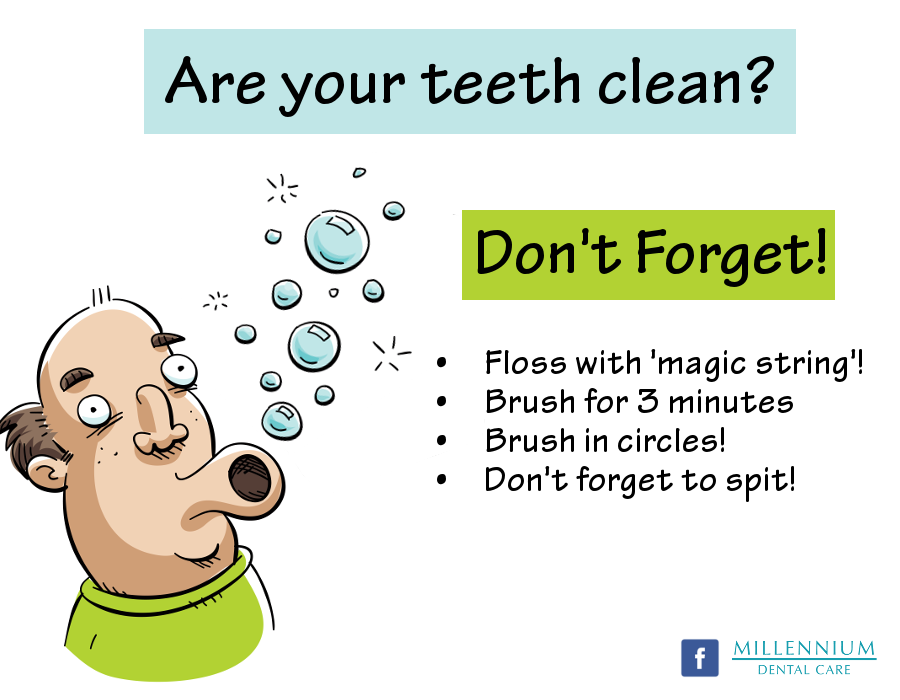 Make sure you visit Dr Mark Rosenberg for a family dental check-up!
Dental check-ups are important for the whole family. It's important that you bring your children to your dental appointment so that they can get used to what a dental practice looks, sounds and smells like. This will get them used to the idea of visiting the dentist and decrease their risk of dental phobia or anxiety in the future.
We make all of our dental appointments fun!
If you're looking for a family dentist in Mosman then please visit our friendly team at Millennium Dental Mosman. We provide effective general dental treatments as well as caring and engaging appointments. With us you can be sure that your children will enjoy their dental appointment as well as know more about their teeth and caring for their smile! We will also ensure their smile is healthy and any complications will be addressed early (such as early cavities and crooked teeth).
Adult dental appointments to ensure everyone's teeth are clean
As we get older it becomes more and more important to visit the dentist every six months. This way we can discover any problems early. Many of our adult patients also want cosmetic dentistry such as teeth whitening and Invisalign. Millennium Dental Mosman is a provider of both Invisalign and teeth whitening in Mosman so why not book today on 02 9969 5572.
You can also book online.